Rice is definitely one of India's most loved main courses. It is widely enjoyed across the country, along with a variety of regional cuisines. Rice, whether spicy or sweet, makes its way to the dinner table in some form or another.
With so many varieties of rice available in  the market, each with its own shape, size, flavor, and aroma, you can experiment in the kitchen to create a variety of tasty dishes.
Here is a list of the top 10 Indian rice recipes that you should try. You can use Naturefest long grain basmati rice which has natural basmati aroma, is naturally gluten free, is naturally aged, has low stickness and is a product made in India.
Dum Biryani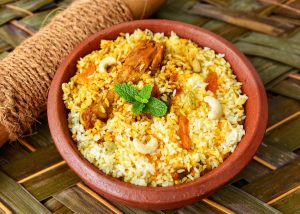 Dum biriyani, a famous Mughal Nizam delicacy, is an eye-catching aromatic rice that is loved by all. This is one of the most popular rice-based Indian cuisines. Rice is cooked gently on Dum with meat (usually chicken or mutton) or veggies, and the dish never fails to entice your palate. The rice gets its taste, flavour, and mind-calming scent by being cooked on Dum with a variety of spices.
Jeera Rice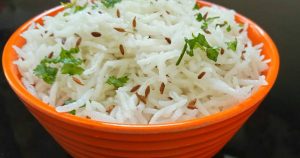 If you're looking for something hot, this is the dish for you. Spices are added to the rice, which is then seasoned with cumin. When it comes to dals or any other form of curry dish, people in Northern India often prefer Jeera Rice to ordinary Basmati rice.
Pulao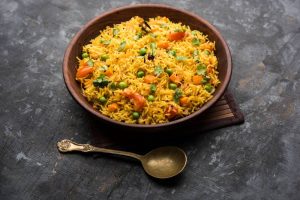 Pulao or pilaf, is comfort food at its best and can be made when you want to cook something quick, easy and satisfying. Pulao is definitely up there with Biryani in terms of taste and appeal. This rice and vegetable one-pot recipe has been spiced and herb-infused for a subtle aromatic flavour.
Ven Pongal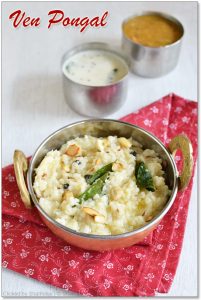 This porridge-like savoury recipe, made with rice and yellow Moong lentils, will never fail to excite you. This recipe is a must-try for everyone because of the aroma of clarified butter and the essence of cumin, asafetida, and black pepper.
Khichidi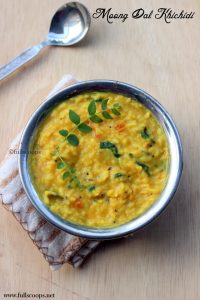 When it comes to Indian rice meals, this is yet another gem of a recipe. You can simply make this on a lazy afternoon by cooking rice and lentils, primarily Moog, in a pot. It has a short ingredient list and just takes a few minutes to prepare. Best of all, it's incredibly nutritious and delicious.
Tomato Rice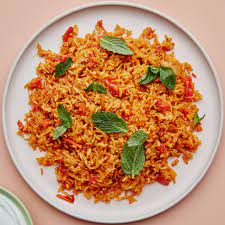 Tomato rice is a famous Indian meal that can be enjoyed in practically all of India's southern states. Its tempting aroma and delectable flavor will make your heart yearn for more. Rice is cooked with spices, tomatoes, and herbs in a pressure cooker and served hot.
Vangi Bath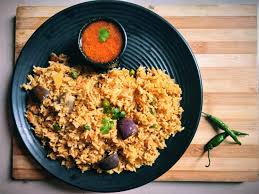 In Karnataka, vangi bath is a typical breakfast dish. Brinjal/aubergine/eggplant, spice powder, spices, and herbs are used to make this tasty dish. The word 'Vangi' means brinjal, aubergine, or eggplant in Hindi. It's simple to prepare and cook, taking about 15-20 minutes.
Bisi Bele Bath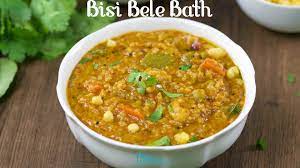 This is one of the most popular rice and lentils recipes in Karnataka, India's southernmost state. This is a must-try if you're searching for something simple to create that also tastes amazing! Rice, lentils, and veggies are cooked in a pressure cooker or pot in a mildly heated liquid and then served hot.
Lemon Rice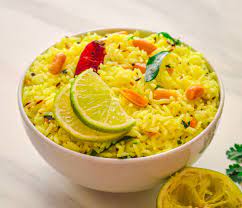 Another famous meal in Karnataka, this dish's wonderful flavour of fresh lemon juice, along with the aroma of spices, perfectly satisfies foodies' desires. It's usually for lunch and breakfast in Southern India.
Curd Rice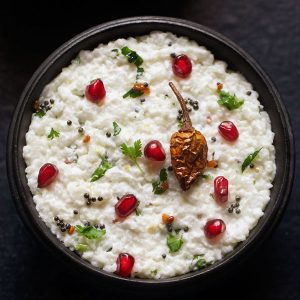 Despite being a South Indian cuisine, it is popular throughout India. It's made with pre-cooked rice, curd, and spices, and it's ideal for keeping your body cool in hot and humid weather.