It's not hard for anyone to be under the chocolate spell, and after that, no one can run away from it. Indeed the love for chocolate is never-ending. Chocolate is one food item that is loved by all. Keeping the love of all for chocolate we have come up with Mamafeast Chocolate Spread with the goodness of hazelnuts.
For all the chocolate lovers let's take a look at recipes with Mamafeast Chocolate Spread other than eating it straight from the jar. Mamafeast Chocolate Spread can be paired with anything- there's a way to eat it for breakfast, lunch, and dinner if you really want to. You might have to get a little creative with your uses, but it's worth the extra thought.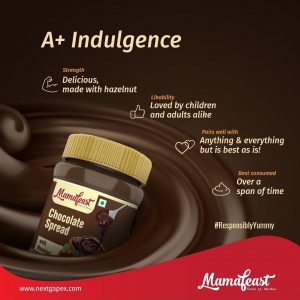 For those of you who want to eat Mamafeast Chocolate Spread in more creative ways, we have the solution to your problem. Recipes that incorporate Mamafeast Chocolate Spread are endless. Here are some creative Mamafeast Chocolate Spread recipes that will have you and your friends wanting much more.
1. Mamafeast Hot Chocolate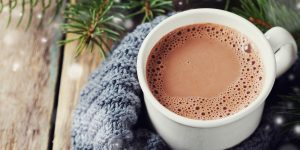 Ingredients
1 teaspoon Mamafeast Chocolate Spread
¼ cup sugar
Pinch of salt
⅓ cup boiling water
3 ½ cups milk
Instructions
In a saucepan, whisk together the Mamafeast Chocolate Spread, sugar, and salt. Whisk in the boiling water, whisking until smooth.
Bring mixture to a gentle boil, whisking occasionally. Reduce heat and simmer for about 2 minutes, whisking occasionally. (Watch that it doesn't scorch.)
Gently whisk in milk and heat (do not boil). Remove from heat.
Divide among 4 mugs.
2. Banana Pancakes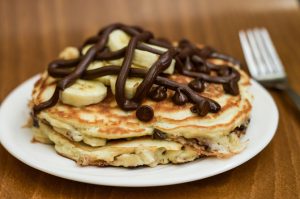 Ingredients
1 cup pancake mix
½ cup milk
1 egg (optional)
1 banana, mashed
Mamafeast Peanut butter (to taste)
Mamafeast Chocolate Spread (to taste)
Chocolate chips (to taste)
Chopped dry fruits (to taste)
Sliced bananas
Instructions
Lightly oil pan and place over medium heat.
While the pan heats, combine pancake mix, milk, eggs, and mashed banana in a large bowl.
Stir until the batter is smooth.
Pour or scoop the batter onto the griddle, using about ¼ cup for each pancake.
Before pancakes solidify, spoon in globs of Mamafeast Peanut Butter and Mamafeast Chocolate Spread, and sprinkle in chips and walnuts. Spoon a small amount of batter over the add-ins so they don't burn.
Wait until the batter starts bubbling (around 2-3 minutes), then flip the pancake.
Wait another minute for the flipped side to turn golden brown, then plate.
If desired, spoon extra sliced bananas and chips on top of the pancakes and drizzle the stack with melted Mamafeast Chocolate Spread.
Hope you try these two yummy recipes made with Mamafeast Chocolate Spread and do let us know in the comments section below. Also if you've made any other recipes using any of our Mamafeast products do let us know the same by tagging us in your post on Instagram by the name
mama_feast