Now ordinary breakfast can taste royale, or sumptuous and delicious than ever with a wide range of bread spreads available in almost all tastes and flavors. Whether tandoori chicken or tangy pickle, one can have them all as bread spreads at any place and at anytime.
Rather than applying fattening and cholesterol-rich cheese or butter on your bread, you can indulge in a healthy and oil-free diet of bread spreads. These spreads will also make bread, which is one of the basic and important components of breakfast, more delectable and relishing. 
We can use the delicious bread spreads in so many ways. These are ideal for toasts, sandwiches and bread. And also used for topping on parathas, pav-bhaji, pulao, khichri, soups and so on and for household baking, preparation of cakes on foot longs, hot dogs and burgers and so on.
Recently, We at NextG have launched a delicious Peanut Butter under our brand Mamafeast across India. Our Peanut Butter has goodness in its ingredients and is loaded with nutrients to give you full benefits of health with great taste. It's top quality original healthy Peanut Butter which is 100% vegan and 0% cholesterol with high protein. Also, our Peanut Butter is an excellent source of vitamin E, B3 and B6.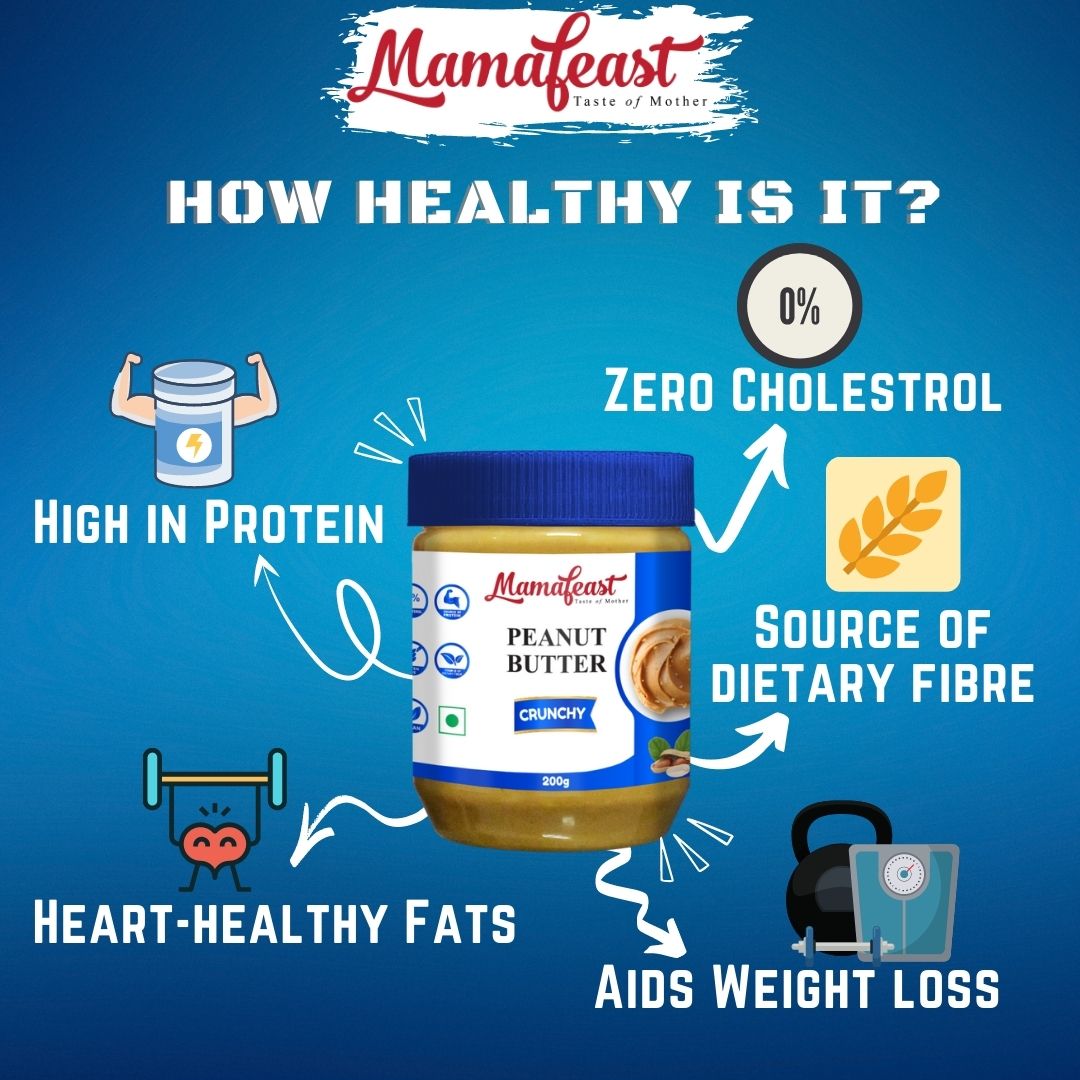 Mamafeast Peanut Butter is a perfect option for breakfast or snacks. Mamafeast Peanut Butter is available in 2 variants Creamy and Crunchy. It gives you instant relief from mid-day hunger pangs.
Mamafeast Peanut Butter is a fun spread that is very easy-to-use and serve, comes in the ready-to-eat segment, and one just needs to follow the routine of 'lagao and khao.'
Now Mamafeast Peanut Butter is available on Flipkart and Amazon. Do try and give your feedback. Don't believe unless you try it on your own. It costs you just Rs. 100